Away from the hustle and bustle of Rome lie the 57 acre botanical gardens of the Vatican City, a stunning area of peace and quiet. When we visited, in the intense summer heat, the shaded meandering pathways provided respite amongst the cool trees. With wonderful views of St Peter's Basilica at almost every turn, the Giardini Vaticani showcase landscape designs in the Italian, French and English styles, tended by 30 full time gardeners.
The gardens comprise more than two-thirds of the area of the Vatican city – the world's smallest country – and feature more than 100 old fountains, as well as antique statues, cobble stone paths, temples and monuments.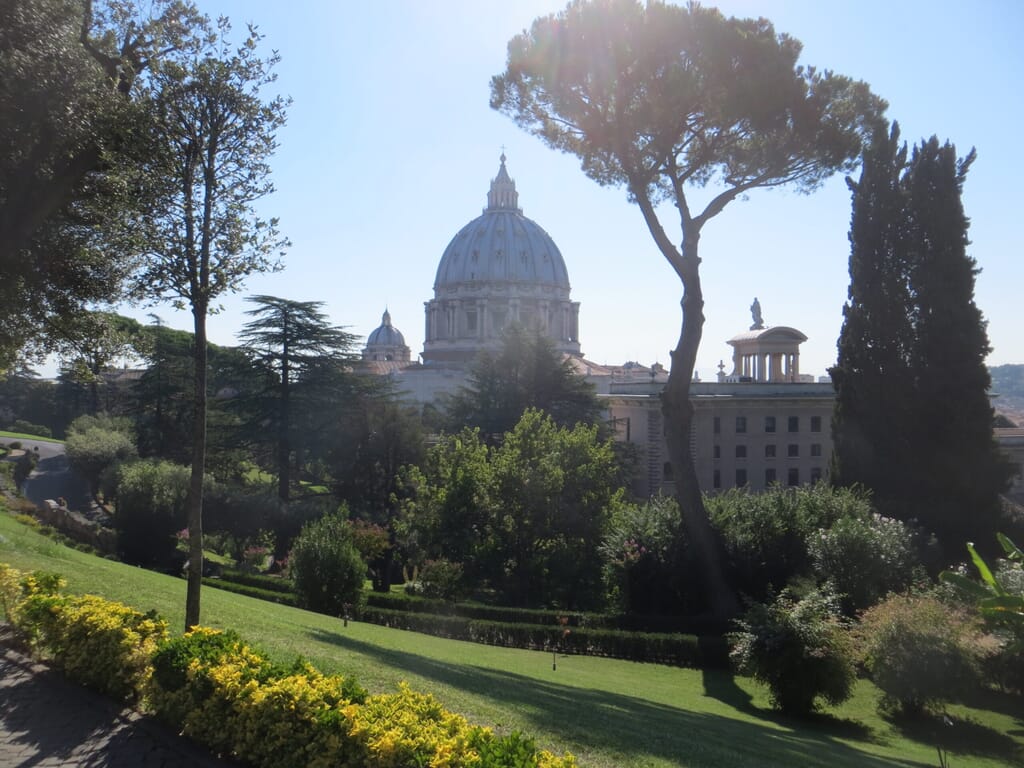 Within the elaborately landscaped, lush gardens is extensive topiary, brightly coloured planting, perfectly curated lawns, exotic flowers and over seven acres of forest. For true gardeners, the variety of plants, shrubs and trees on display is extraordinary, many donated from around the world.
As well as admiring the gardens, it offers a glimpse into the working of the Papal residence. Some of the buildings date back to the 6th century and the guide points out St. John's Tower which contains the Pope's private apartments.  The tour also walks visitors past the Papal heliport!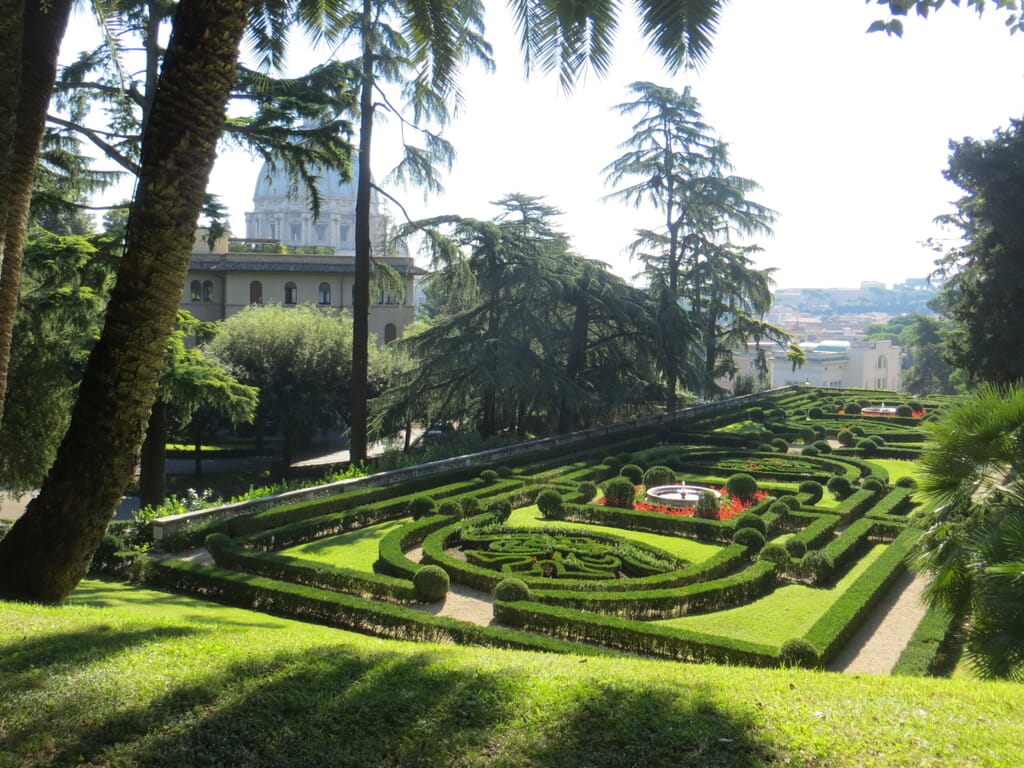 The gardens were begun in 1279 by Pope Nicholas III when he moved his residence to the Vatican and created a walled garden, meadow and orchard. They were extensively remodelled in the 16th century and now each style of garden has its own distinct characteristics.
The Italian is formal, geometrical with Renaissance features and a beautiful rose garden. Caves, temples, ruins and pagodas are the hard landscaping elements in the picturesque English gardens, while Baroque art with statues and fountains are key features in the French designs. A major restoration of garden sculptures has been underway since 2014.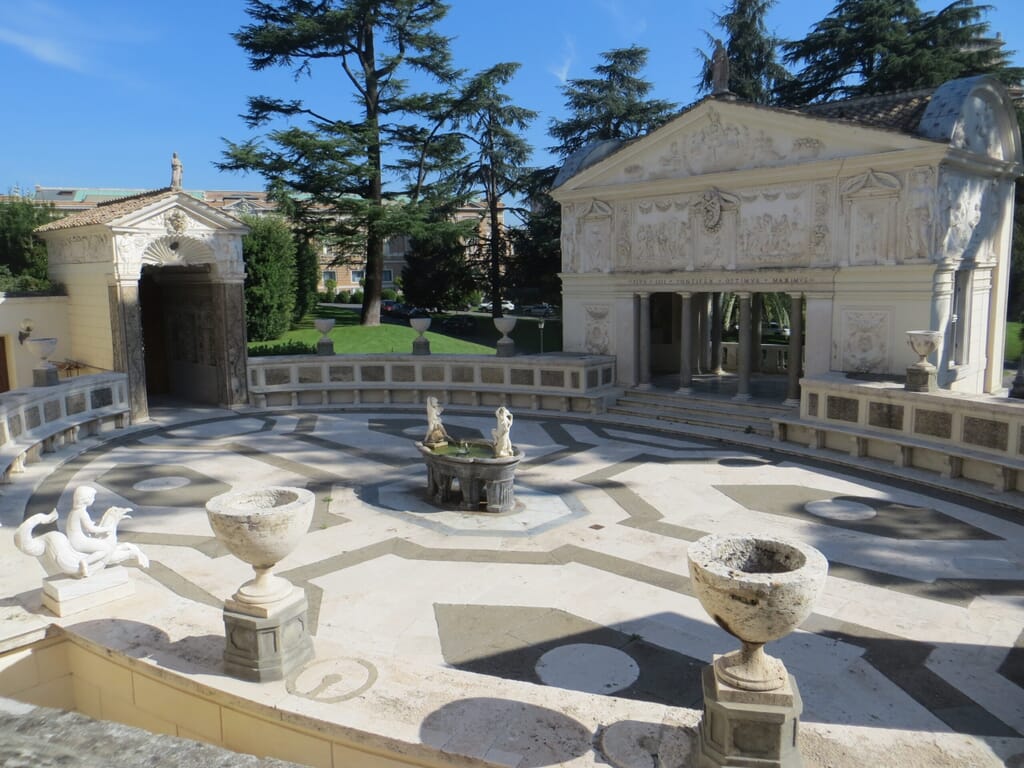 When Pope Paul V ordered the renovation of the 1st century Roman Trajan aqueduct, it facilitated the functioning of large fountains and water cascades of which there are many in the extensive gardens.
At the highest point in the gardens is the Lourdes Grotto dedicated to the Virgin Mary and the religious centrepiece for many visitors. Pilgrims parade in a candlelight procession to the shrine every May.
There is a strictly limited number of tours of the Vatican Gardens, so it's a hot ticket that few will get to enjoy. But that means it's never crowded and the unhurried, peaceful experience is one to be treasured.