Gardens to enjoy all year-round 
Childhood home of Anne Boleyn, the moated 13th century Hever Castle stands majestically in the middle of 125 acres of formal gardens, terraces and lakes in the English county of Kent.
It was the seat of the Boleyn family for more than 70 years from 1462 and it is believed that Anne, second wife of Henry VIII and mother to Elizabeth I, spent her early childhood there.
The award-winning, Great British garden has something to see all year round from snowdrops in the early Spring, to a rhododendron walk, a yew maze and a rose garden with more than five thousand spectacular rose bushes. There are towering chess pieces clipped from huge yews, shady grottos, sunken gardens and of course the Castle moat itself which is full of lilies.
In the time of the Boleyn family there would only have been very modest gardens. The grounds, as they are laid out now, were landscaped from marshland by plantsman and designer Joseph Cheal between 1904 and 1908. His other landscape projects included the National Trust gardens at Polesden Lacey and the grounds at Kirkstall Abbey in Yorkshire.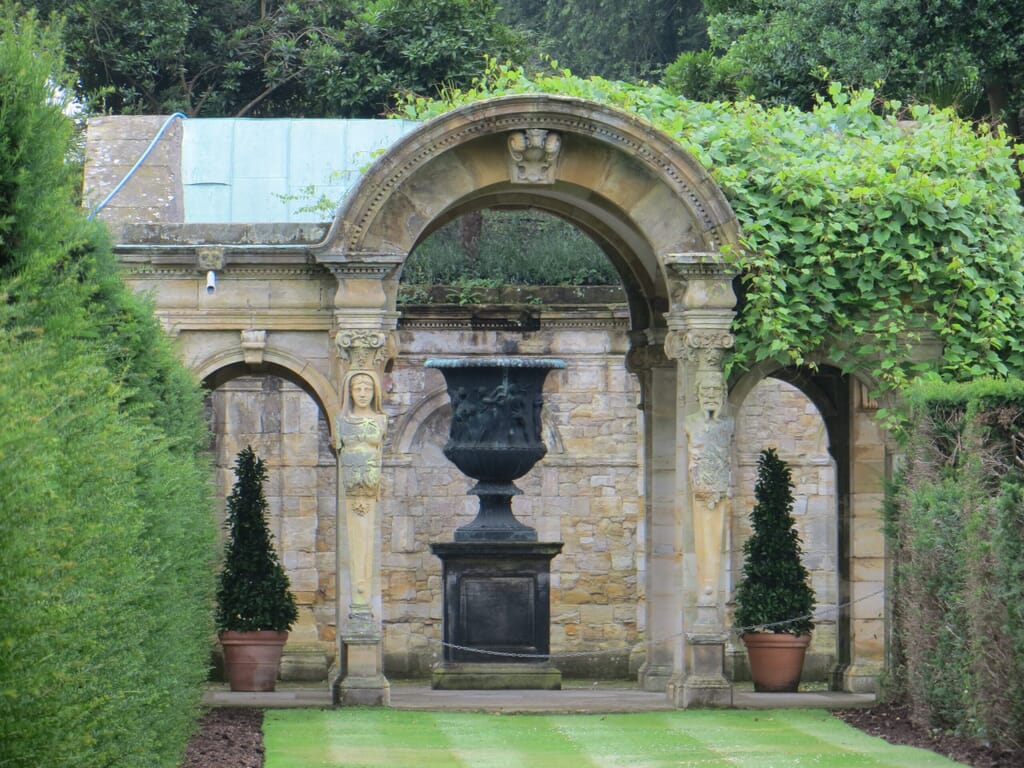 Spectacular garden antiques
Walking from the Castle, you pass through each of the stunning garden rooms towards the fabulous, four-acre Italian garden which was designed to display William Waldorf Astor's collection of classical garden statues, antique garden urns and architectural antiques.  
Set amongst stone walls and sweeping lawns, these Grand Tour artefacts are uniquely displayed at eye-catching levels, some peeping out from the abundant planting. 
There are garden sculptures dating from Roman times and fragments of architectural structures, along with sundials and classical garden urns, high on pedestals.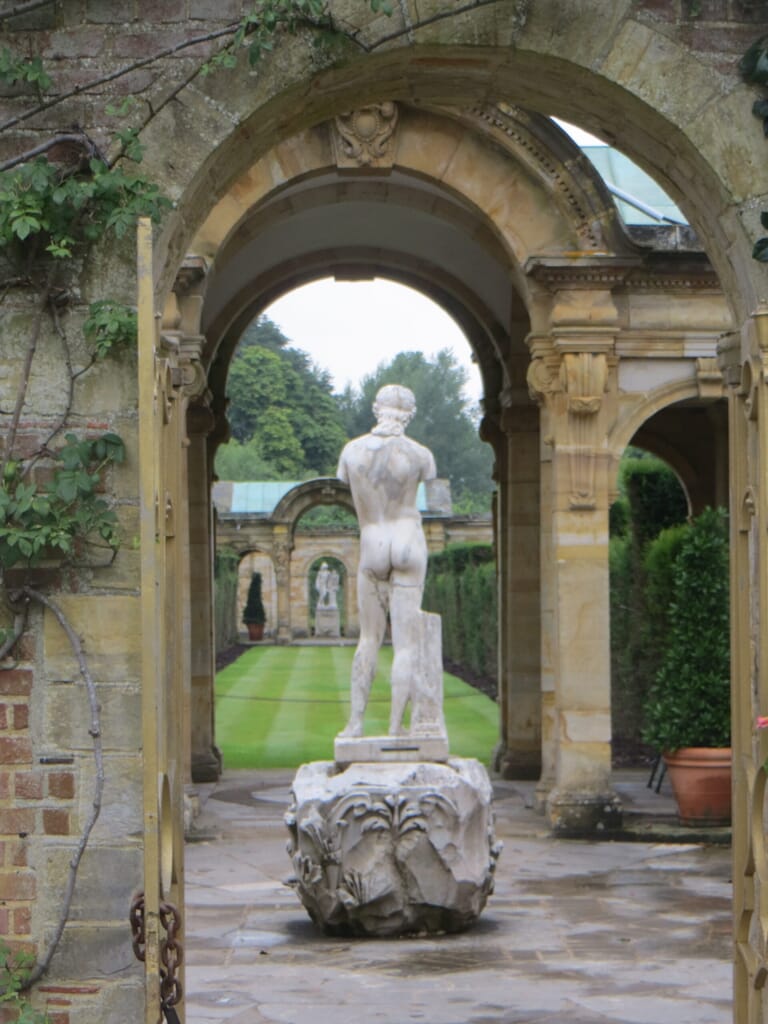 The loggia and the lake
The vista culminates in the spectacular loggia (with its fountain inspired by Rome's Trevi fountain) and which looks out onto the 38-acre lake which took two years of hard digging by hand to create.)
It's really enjoyable to take the gentle walk around the lake with views back to the loggia, or to rent rowing boats, especially in the summertime.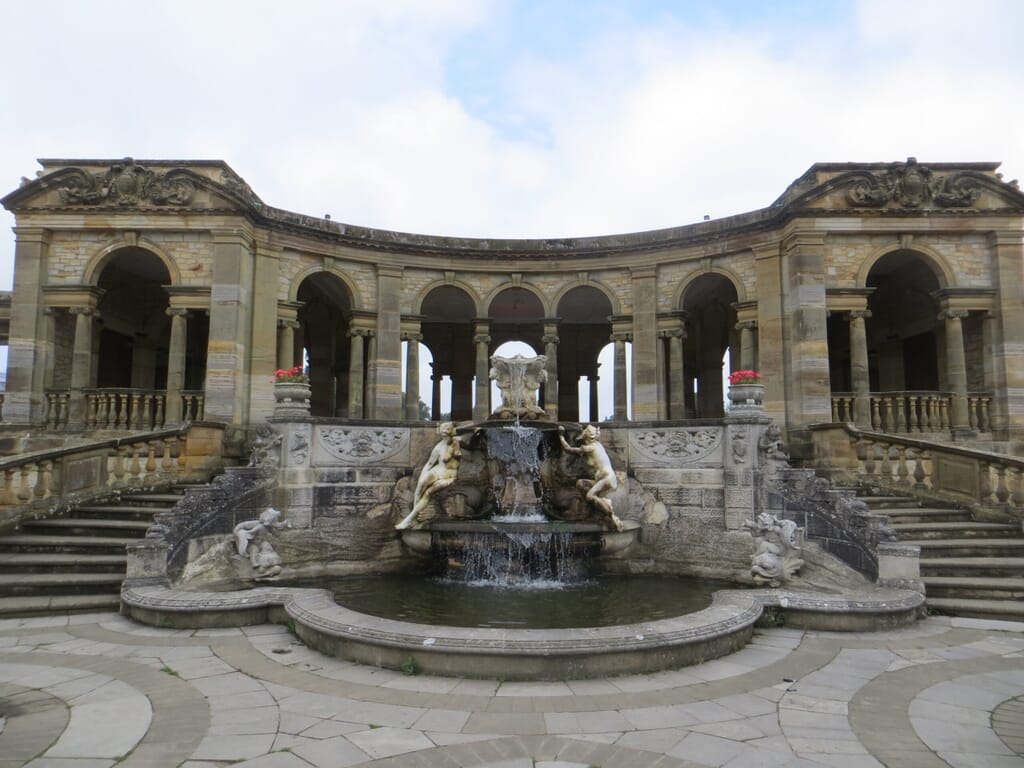 The Castle Renovation
The Castle was restored and extended in the early 20th century thanks to the commitment and fortune of William Waldorf Astor who acquired it in 1903. There are displays of photographs and memorabilia belonging to the Astor family in the Castle. 
Located in Kent, it's an easy day trip, just 30 miles from London, or you can stay the night in the Astor wing, the Edwardian wing built under the stewardship of William Waldorf Astor. Staying over in the Tudor style accommodation gives you after-hours access to the grounds after the visitors have left for the day and that time to enjoy the splendour of it all is the biggest treat of all.