If you're looking for a traditional floor that's full of character and heritage, then there can be no better choice than the best quality reclaimed York flagstones.
This English flagstone is practical and wonderfully durable thanks to the small grains of quartz in its composition.
Highly prestigious and desireable, it is also the sustainable choice as a green building material and requires minimal maintenance.
As versatile as they are beautiful, York flagstones work equally well in a small garden as in an extensive landscape design. The stone's strength can also make it ideal for commercial installation.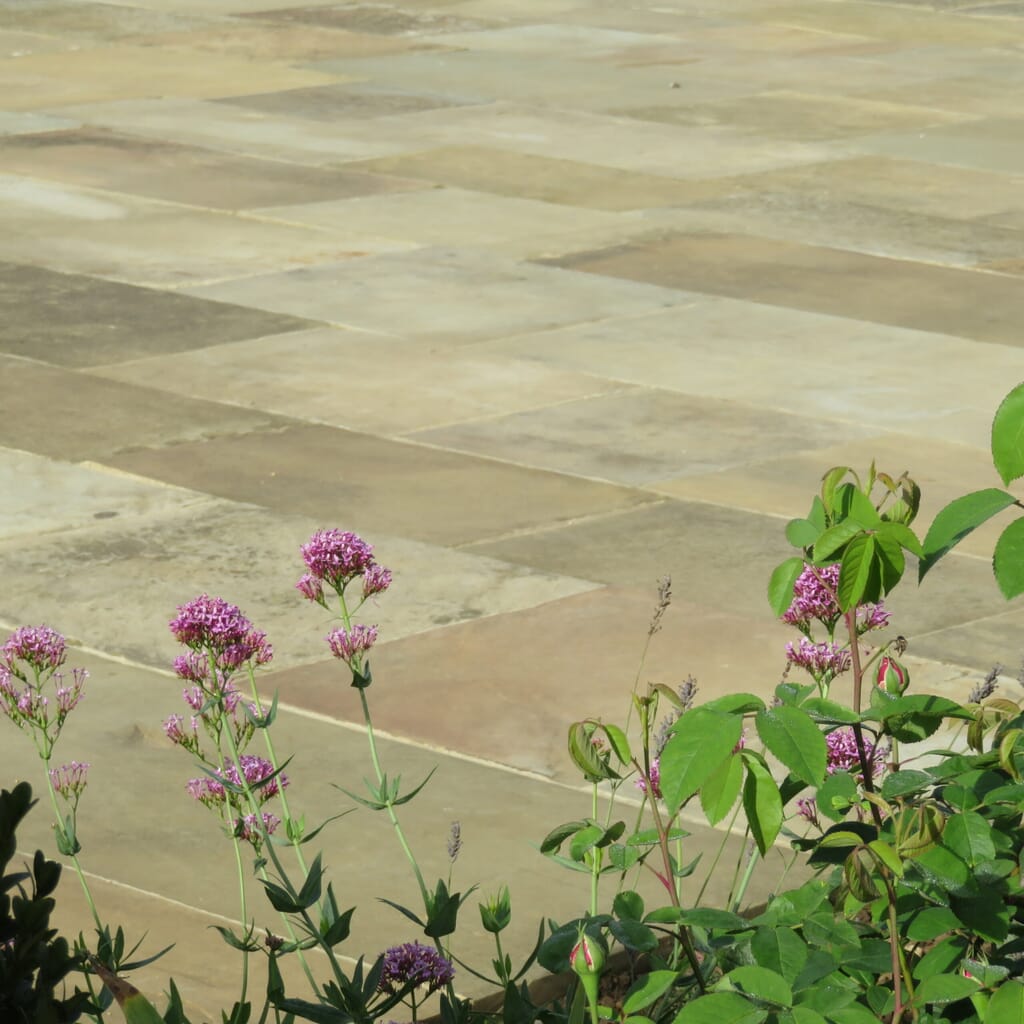 Never out of fashion
Reclaimed flagstone has a timeless appeal that is as impactful in a classically designed garden, as in something more contemporary.
It has been used for centuries for paving and building in prestigious locations including Westminster Hall, Windsor Castle and the city walls of York. It is also a perennial favourite on the award-winning Main Avenue show gardens at Chelsea Flower Show.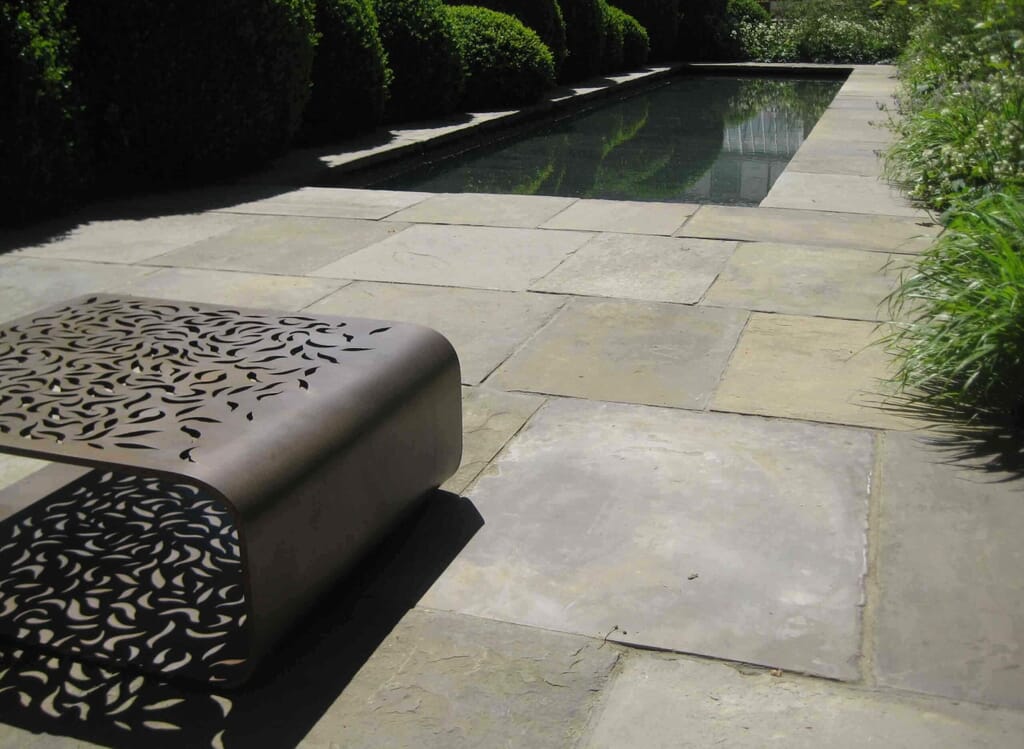 Naturally weathered from years of use, hard wearing reclaimed flagstones acquire a beautiful patina and texture that adds instant character to a landscape design.
There is a natural variation in colour tone from light beige and buff, to greys. Stone sizes vary and the best quality stone will have a beautiful foot worn texture. It will typically have been reclaimed from gardens and parks, pavements and redevelopments.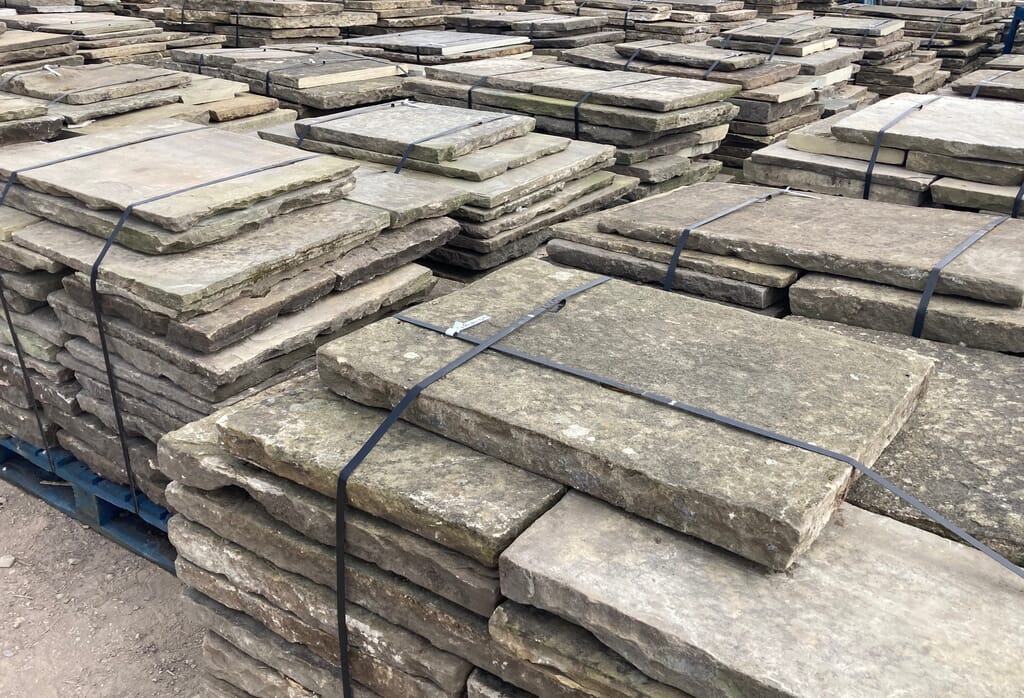 Inside or out?
Take specialist advice about what natural stone to use for your project. Reclaimed York flagstone is incredibly hard wearing and can be used for patios, paths and steps outside, as well as for flooring inside.
Some English limestones can be used outside, but some limestones are more susceptible to harsh weather, making them suitable for internal use only. We export our stone around the world, so its suitability will depend on the climate in your location.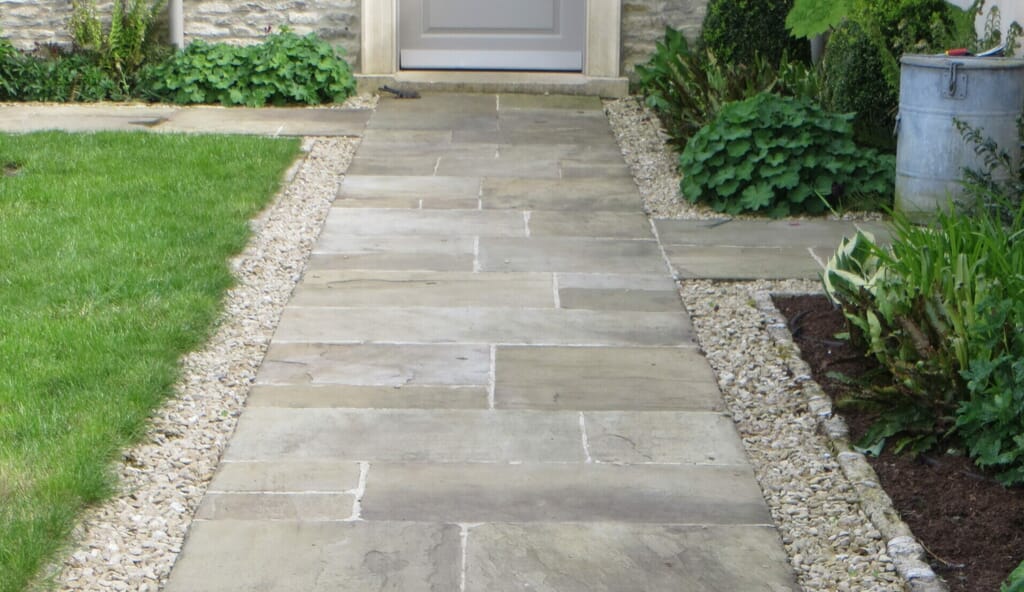 Expertise in stone flooring
As with all things, there are different qualities of stone, so to be sure that you make the right choice buy from a specialist company with a proven track record.
Lichen Garden Antiques has supplied stone flooring for over 30 years, so we can help you choose the stone that's right for you.  We always have a large quantity of premier quality stone in stock. Our customers are individual homeowners, landscape designers, interior designers, architects and large commercial projects.